Adventure Time Lego Proposal by Jazlecraz
Adventure Time Lego set? Yes please! I don't know if this will ever happen, but you can add your own vote to turn this idea into a real product at the LEGO Cuusoo page.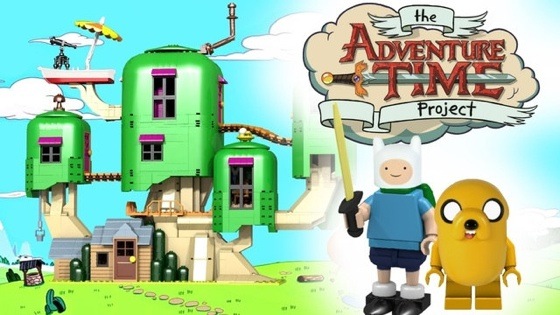 These are two proposed Adventure Time themed LEGO sets designed by Cuuso user and Geekologie reader jazlecraz. This is a 1,300-piece set of Jake and Finn's tree fort here (complete with interiors — picture after the jump), but there's also a smaller, 400-piece 'micro' version for you kids with no patience. Of course, the 1,300-set could also be a 400-piece set if you cant eat 900 of the pieces. Dream big and believe in yourself, that's what my dad always used to say.