Nintendo 64 End Table by Kgrewe
Although the N64 is certainly not my favourite Nintendo system out there, it did have a seriously kick butt logo. And this Nintendo 64 end table is just about one of the coolest ways I can think of to show that logo off. It's even designed to hold N64 cartridges, so it's both beautiful, as well as functional! Not to mention this is an instructable, so you can even make your very own!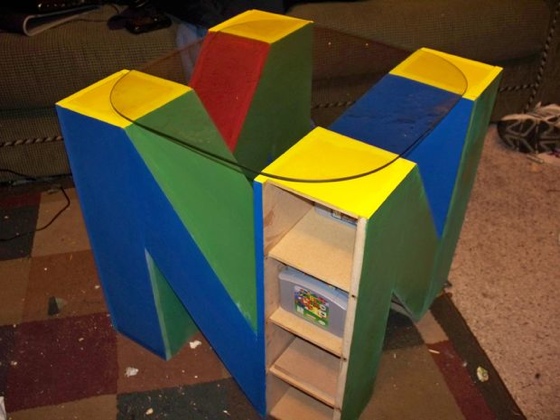 While making this project I didn't have all the tools that I wanted either because of lack of money or garage space. If you have some suggestions on the correct technique or a better tool
please write a comment and I will give you credit add it to the final slide. This was my first build and I plan to do it again and make improvements. Thank You in Advance.