Legend of Zelda Blanket by PenelopeandClyde
It's always important to know where your towel.. err afghan is. Brave the winters in style with this cozy legend of Zelda blanket at hand and never fear for being cold again.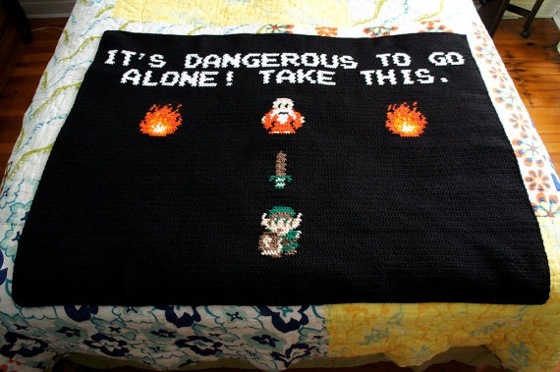 It's dangerous to go alone – take this blankie! Featuring the nostalgic quote from the wise old bearded man from the original NES Legend of Zelda video game – this clever acrylic throw blanket is perfect for the young princess saver in your family.