Amazing Weeping Angel Cosplay by penwiper337
Blink and you'll miss this awesome Weeping Angel cosplay
One of the baddest of all the baddies in the Doctor Who universe has got to be the Weeping Angels. Originally seen in the episode 'Blink', we got our first taste of these nasty guys. They live in a quantum locked state, so as soon as they're observed, they're in a solid rock state. But when you're not, and that includes blinking, they move faster than you can possibly imagine. If they get you, they can send you back in time, or just plain murder you. They're jerks like that. And the worst part is, when they're at full strength, just seeing an image of them is enough for them to grab ahold of you. So unless you happen to have your Doctor handy, it's fair to say that by the time you've seen one of these guys it's too late.
Penwiper337 has made a cosplay outfit that should be enough to scare the pants off any of the younger Whovians. It's super creepy. Be sure to head over to her Livejournal as there's a bunch more pictures, and a really good breakdown of how she created this wicked outfit.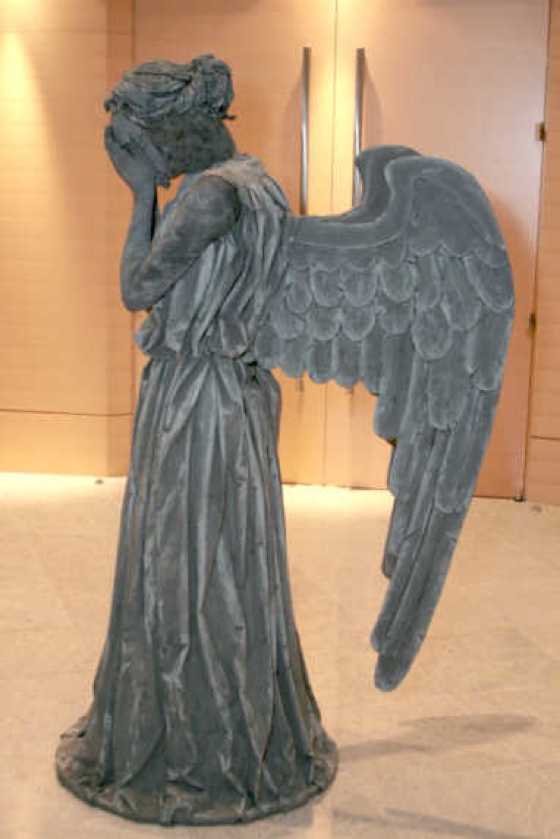 This past weekend I went to DragonCon, one of the largest sci-fi conventions in the world. It's absolutely massive, and filled with some of the best, most talented costumers you could imagine. I wanted to make something nifty, challenging, and Doctor Who. I love the episode Blink, so despite being a little intimidated, I decided to give it a try.
This slideshow requires JavaScript.