Majora's Mask – Wii U Fan Art Design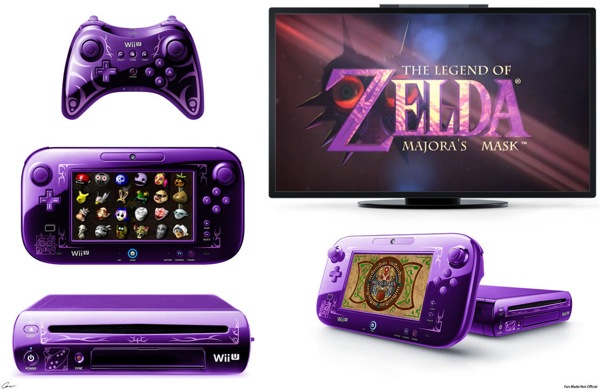 I'm a huge fan of the Zelda series in general, although perhaps I didn't play Majora's Mask as much as some of the others. My favourite being a link to the past. However, this fan design of the Wii-U console looks absolutely amazing. I'd love to see Nintendo make this into a real product.
Not only did they make a Wii-U design, but there's also a 3DS re-design as well.
It sounds like there maybe a Majora's mask re-release for the Wii-U or the 3DS in the not so distant future, so here's to hoping that someone at Nintendo HQ gets a look at this design and does something with it.