Lord of the Rings Monopoly Board by Sonja Batusic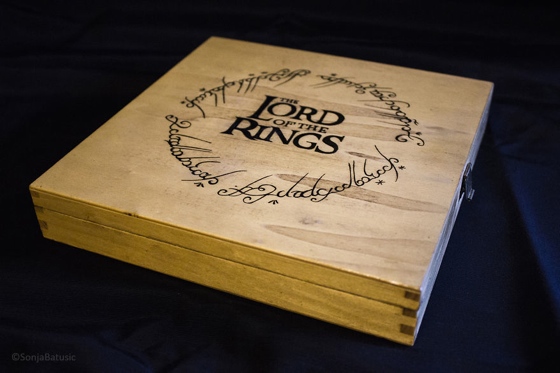 It's no secret, I absolutely love playing board games. But when it comes to monopoly, I almost unequivocally refuse to play. It lasts too long, and by the end everybody usually hates each other. That being said, if anything could convince me to change my mind, it's this freaking beautiful handmade Lord of the Rings Monopoly board made by Sonja Batusic. I'd still probably want to flip the table over at the end, but I probably wouldn't so that I didn't damage this super cool piece of art.
I found an old wooden box in the basement, wrote down the dimensions of the box and started thinking of ideas for the design of the board. Since I'm a big fan of the "Lord of the Rings", I wanted to be immersed in the story. So, instead of a parking lot, I put Weathertop. Instead of the policeman, I put Shelob… You get where I'm going with this. The board design was made with Adobe Illustrator, then printed and coated. In order to avoid a mess, I created wooden partitions inside the box – so the money, cards, dices, houses and metal figures wouldn't mix.