Star Wars Trick or Treat Bags
Looking for a way to spice up your kids Trick or Treat bag? Then look no further. These trick or treat bags are sure to complete any Star Wars costume you've got.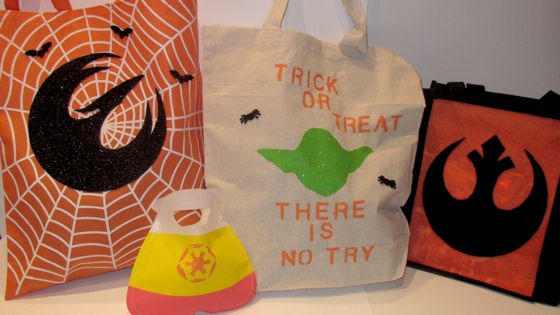 Halloween is around the corner, and that means it's time to wear costumes and collect loot! If you're planning to go trick or treating, you'll need a bag for all of the candy, comic books, and toys you'll be getting. You might even need small favor bags for a spooky party. And guess what? You can make your bags more galactic by adding Star Wars. I have four different Star Wars trick or treat bag projects that you can make in an afternoon. Put on your favorite Star Wars film in the background, grab your scissors (and an adult if you're a youngling), and have fun!