Autobot Transformer Ukulele by Celentano Woodworks
It's neither a robot, nor in disguise, but this autobot transformer ukulele is still super cool. Personally I've always been a bigger fan of the decepticon logo, but I've got a soft spot for cartoon villains. They usually have better logo's, and cooler characters. Like soundwave. Who doesn't like soundwave?
I've previously featured another Ukulele by Celantano Woodworks that was made to look like pacman
, so it's likely that you can get more different types of ululele's if you want.
Sadly I neither play the uke, or have an extra $650 to buy my very own, but if I did I'd totally be picking one of these up.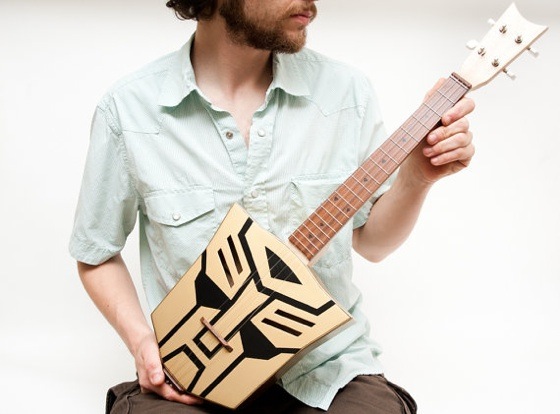 This instrument is made to order. And i do have a waiting list. Please contact me for info about time of completion.

Any design can be made into a 1 or more string instrument. Contact me for info.

If you can dream it,lets build it. The possibilities are endless when it comes to instrument building. Why shouldn't your instrument be as personal as the music you play.

All instruments are custom made and can be turned into almost any shape or size to fit any occasion.

Each instrument is hand made without the use of CNC .