Dalek Amigurumi by LucyRavenscar
I have already covered an Ewok pattern by LucyRavenscar before. This time she's done a super cool looking Dalek Amigurumi pattern. They may be bent on universal conquest and domination, but when they're 7″ tall and made of yarn, they're not so intimidating.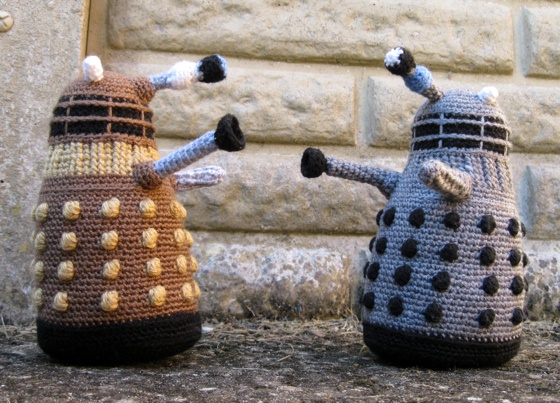 I'm a long time fan of Doctor Who – I started watching Jon Pertwee in the 1970s when I was very little, and I've loved it ever since, old series and new. The Daleks are a brilliant creation, scary and iconic, and I just had to crochet them. I made three a few years back, two for swaps and one for a present, but I never made any for myself. With the new season of Doctor Who just starting (and with the first episode featuring a selection of different types of Daleks) I knew I had to make them again.